Welcome
The Estimation, Search, and Planning (ESP) research group is a member of the Oxford Robotics Institute (ORI). We motivate a knowledge-based approach to research by taking on challenging, real-world robotic problems. We do this to test our solutions and force us to understand the fundamental challenges of next-generation robots.
Please have a look around our website to find out more about who we are and what we do. You may also be interested in our YouTube channel.
Recent News
ICRA can't be held in person this year, but we're still really excited to share Marlin's work. He has two papers on path planning algorithms, Advanced BIT* (ABIT*) and Adaptively Informed Trees (AIT*). You can watch presentations about them on YouTube (ABIT*, AIT*), read their papers on arXiv (ABIT*, AIT*), and even download the code (ABIT*, AIT*). We really think AIT* is exciting work, so we hope you do too.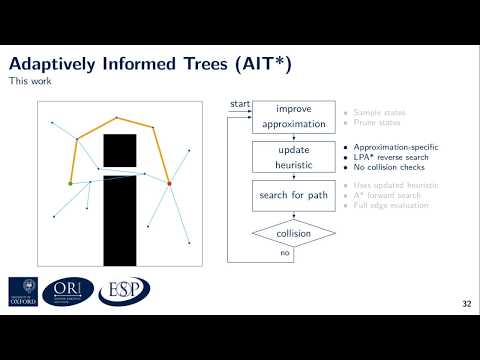 Congratulations to Rowan for finishing his D.Phil. on Next Best View Planning with an Unstructured Representation. Thanks to his examiners Prof. Patric Jensfelt and Prof. Nick Hawes for their time and effort examining his thesis. Well done, Dr. Border.
Marlin Strub has also had his paper on the Adaptively Informed Trees (AIT*) planning algorithm accepted to ICRA 2020. This is the second of two papers he will be presenting in Paris and you can already read it on arXiv and find more details about the code here.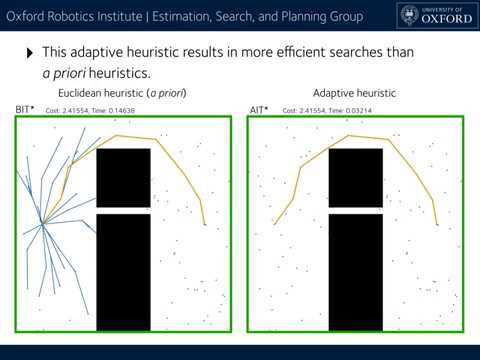 More news