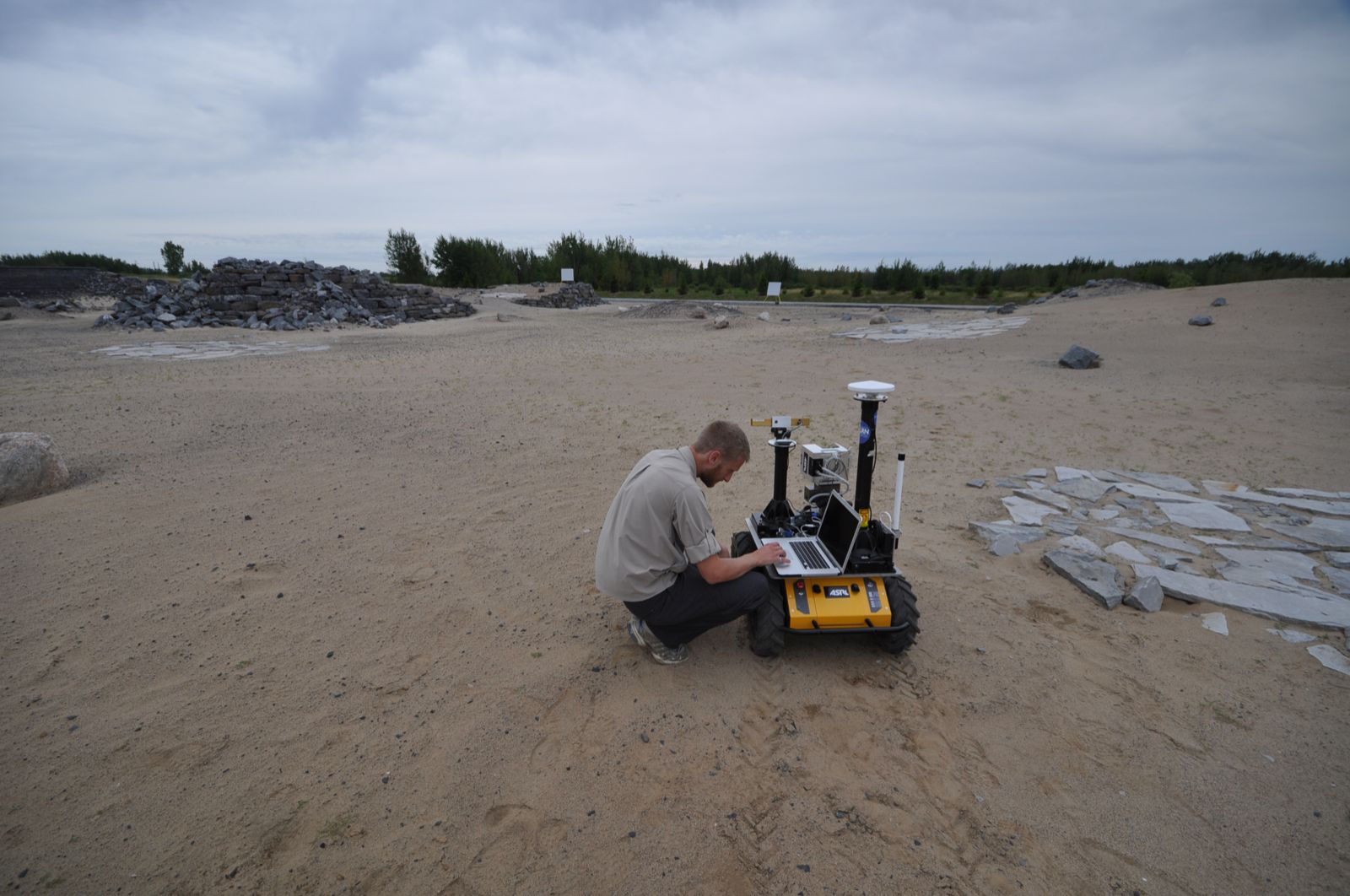 I lead the Estimation, Search, and Planning (ESP) research group as a Departmental Lecturer in Robotics at the Oxford Robotics Insitute (ORI). Our research here is focused on understanding fundamental problems in robotics, especially those that involve complex motion estimation and path planning. This is universal work that is applicable to a wide-variety of real-world problems. We also believe it will provide an exciting new direction for the future of robotics. For more information, please see our research page as well as the pages of our individual members.
I am an experienced field roboticist with over ten years of experience deploying autonomous robotic systems to challenging environments. This work has taken me across the globe, including to Mauna Kea, Hawai`i, the Canadian Space Agency's Mars Emulation Terrain, Le Mans, France, the Olympic Park in London, UK, and the Mojave Desert in California. You can see a map of all my fieldwork, if you are interested in more details.
In addition to my primary role at ORI, I am also a Stipendiary Lecturer at St. Peter's College (Oxford), an affiliated researcher with NASA JPL, and a lab scientist at the Creative Destruction Lab (Toronto & Oxford).